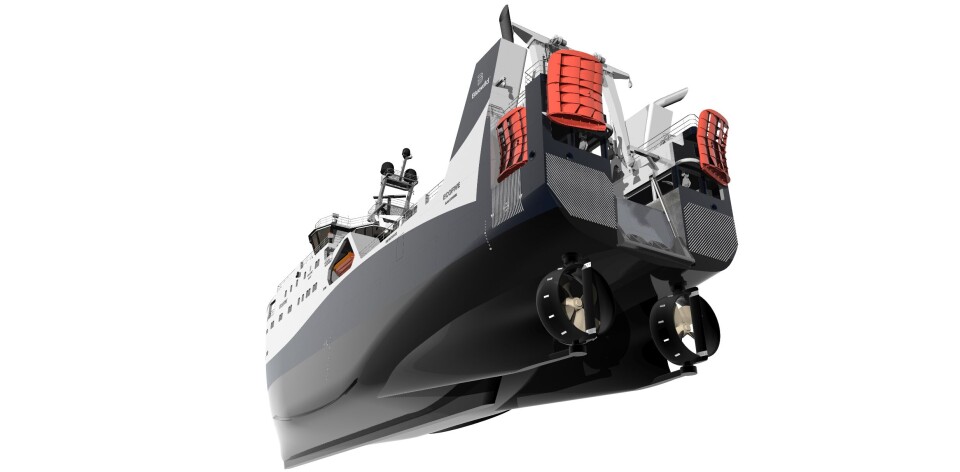 'We look forward to seeing the result'
Finnøy Gear & Propeller has been involved in the "Ecofive" project from the beginning, and general manager Nils Erling Finnøy greatly appreciates that this particular innovation was named Ship of the Year 2023. "It is feedback on a large and long work, and that our ideas are well received," he says.
Finnøy Gear & Propeller is a family-owned company that has developed over many years from being a local production workshop, to today's company that operates on a worldwide basis.
The Finnøy company is a leading developer and manufacturer of turnkey propulsion systems for modern shipping. Its product portfolio consists of gears, propellers, nozzles and remote controls that are characterised by high quality along the entire value chain.
The result of many years of project work
Finnøy Gear & Propeller is located in modern production premises on idyllic Finnøy outside Ålesund, in addition to offices in Ålesund and Poland. The company is also represented through a network of agents and partners in the rest of Europe, North America, Asia, Oceania, and Africa.
In October 2021, Westcon Yards Ølen entered into a contract with Finnøy Gear & Propeller for shipping company Bluewild's new factory trawler "Ecofive".
"Ecofive is the result of ideas from Bluewild and our side. We are involved in many innovations and are well used to delivering to various ships and innovative projects, but that is not all that is realised. Of course it will be this, and we are very much looking forward to seeing the result and how it will turn out in practice, says Finnøy to Skipsrevyen.
The collaboration with the shipping company, shipyard, and designer has been very good, he points out.
"Ecofive" is the result of many years of internal R&D project work in response to the shipping company's own initiative to tailor a solution that significantly reduces fuel consumption.

An interdisciplinary development collaboration supported by virtual simulation and modelling at Finnøy led to a double-shot installation with a high propeller efficiency. Two large-diameter propellers with associated rudder nozzles located in each aft keel result in increased towing power and maneuverability. When the vessel turns, less energy is used to change the direction of the vessel, and thus the towing force is maintained compared to a conventional solution with only a propeller and rudder. In this way, Bluewild's ambitious requirements for sustainability and reduced energy consumption are met.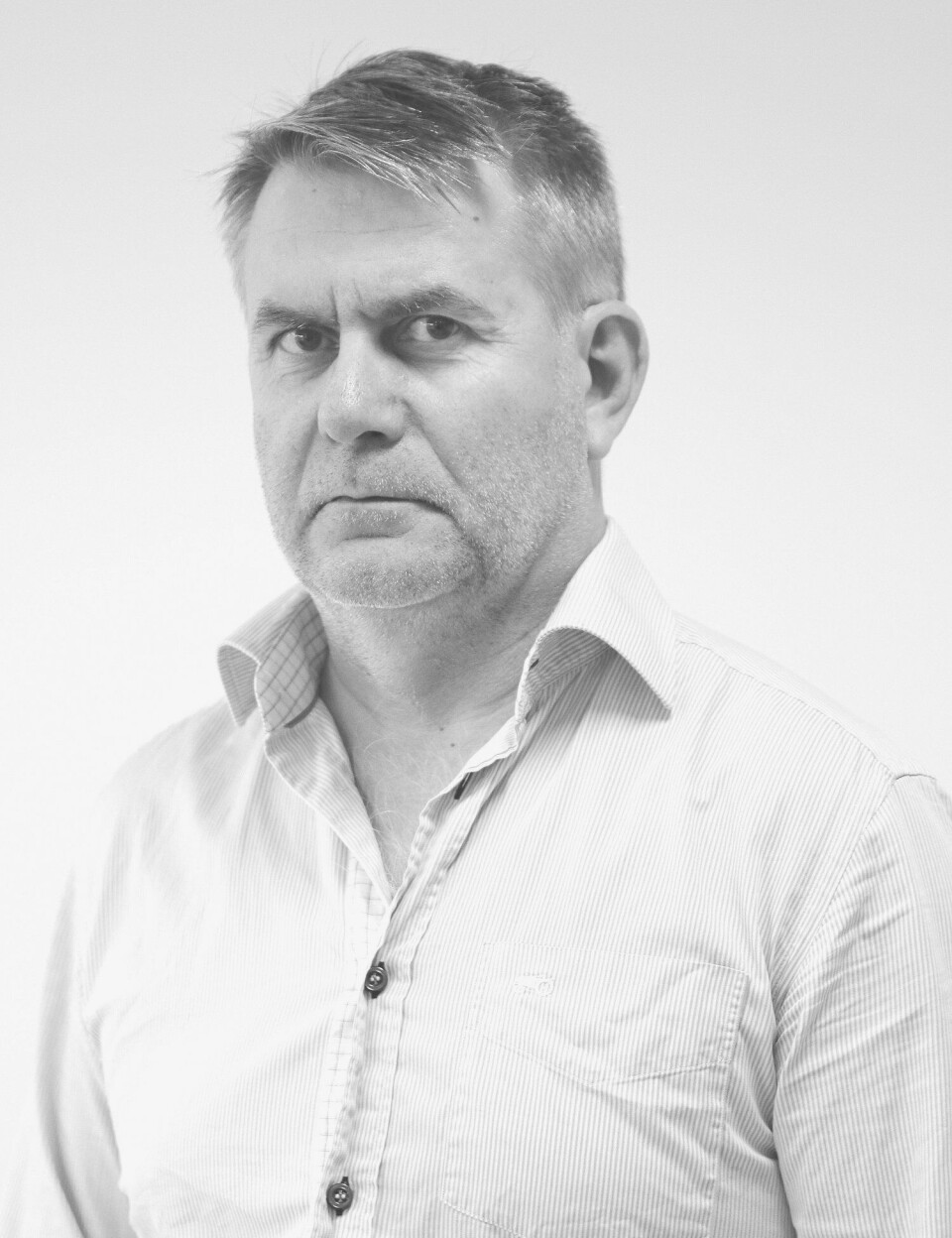 Focus on reduced noise

Reduced noise is the focus area for the propeller design, which is in accordance with DNV's SILENT F notation and helps to reduce the total load on the marine environment. The knock-on effects of silent twin propellers are increased resource utilisation and capture per litre of fuel as the fish will be less likely to be scared away from the vessel.
The propulsion system with selected operating modes is controlled from Finnøy's fifth-generation remote control. Simplification of the interface for human-machine interaction is emphasised with the intention of safeguarding safety on board. Among other things, motorised levers are supplied at bridge positions to increase safety during command transfer between the four bridge positions.
When changing modes, algorithms and "fuzzy logic" are used, which lead to seamless and simple work processes.
Freedom of choice, optimisation and flexibility

Optimum operating conditions and broad flexibility are at the centre of the investment with regard to the variable power requirement for the various fisheries that the vessel will carry out. Sailing to and from fishing grounds requires significantly less power than trawling, which is the most prominent mode of operation.
The dynamic operating profile is adaptable regardless of weather and wind conditions. The crew on board is given the freedom of choice between driving with two main engines, or one main engine in combination with electric operation supported by a powerful battery pack.
Calculations show that the hybrid power and propulsion system enables fuel savings of at least 25 percent, compared to a traditional system with a single propeller for vessels of a similar operating profile.
Sales manager at Finnøy Gear & Propeller, Arne Nogva, finds it very gratifying to receive an order for this very concept, which has been maturing for over a decade.
"For Finnøy, this type of propulsion technology is a key investment area, and I do not ignore the fact that the stern trawler marks the start of a new standard in trawl fishing. Bluewild and Ulstein are both forward-leaning players who possess a high level of expertise, and help breathe life into concrete innovations from us," he says.