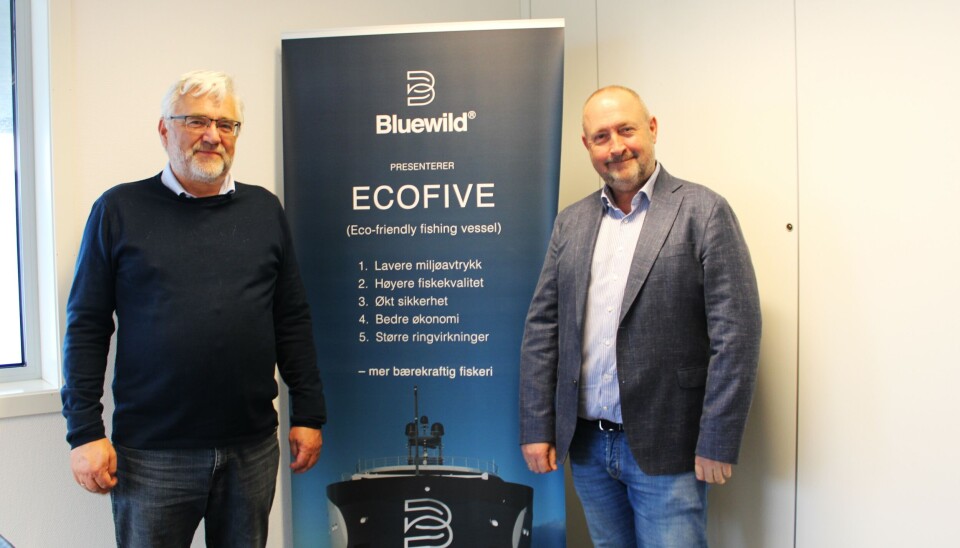 'A vision becomes reality'
Bluewild's innovative whitefish and shrimp trawl, "Ecofive", is approaching. According to the plan, the hull will be transported in early summer to Norway and Westcon Yards in Ølen, for fitting out and completion. "A long-standing vision becomes more and more real with each passing day. And with that, I become more and more confident that what we, together with our partners, have thought out and strived for, is right and important," says Bluewild chief executive Tore Roaldsnes.
It is a smiling chief executive, Tore Roaldsnes, and head of administration, Frank Myklebust, who receive Skipsrevyen at the head office at Flatholmen in Ålesund.
The news that the Bluewild project "Ecofive" has won Ship of the Year 2023 has just reached their ears.
Revolutionary technology
The jury's justification states, among other things, that this year's Ship of the Year goes to a vessel that offers revolutionary technology.
"I must admit that we have been very excited. Being noticed and recognised for something we have worked on so hard and for so long is very nice," says Roaldsnes.
"Ecofive" is equipped with a hybrid propulsion system where the battery system has a capacity of 1130 kWh. In addition to a number of energy-efficient measures, this will collectively provide at least a 25 percent reduction in fuel consumption and emissions compared to a similar modern vessel of this type. The savings can reach 40 percent during some operations.
The single biggest area of energy efficiency is that this vessel is equipped with rudder nozzles on a two-propeller propulsion system. Here, the energy reduction is 15 percent alone, compared to conventional vessels of the same type. The vessel also has electric winches, heat recovery and a number of other energy-efficient measures. With an estimated 330 operating days a year, the annual emission of CO2 will potentially be reduced by 748 tonnes.
A big risk
"It is no secret that we at Bluewild are taking a big risk in doing this, we must not forget that. We obviously believe that we will be able to handle it, but there is a risk that things will not work as we think, which can make it even more difficult to get started. We may have to make major or minor modifications to get it the way we intended, and all that still remains to be seen," says Roaldsnes.
He says that many have expressed how risky the project is, which in turn has led to demanding negotiations with regard to financing and the technical aspects of such a large project.
"That is why it is very nice to receive this recognition from a competent professional jury. There are and have been many validation points, and now in this phase it is very nice to get other external people's assessments, in addition to us interpreting it so that they have made an assessment based on what we have said which is now being realised. The risk of it all gets smaller the further we get," says Roaldsnes.
No one has ever done anything like this
"Ecofive" is undoubtedly revolutionary. The trawler is inspired by technologies and solutions from a combination of offshore vessels and wellboats, and is something completely new that has never been built before."It is a process that has been going on for many years. We had our first meeting with Ulstein Design & Solutions in December 2016, and before that again we had a round of the other designers in the district before we finally landed on Ulstein," says Roaldsnes.
"Ulstein ignited the idea, and thus it started!"
In the major initiative "Ecofive", particular attention has been paid to the solutions for receiving catches; the trawler must be able to trawl with one to four trawl bags, and will be able to receive the fish via suction below the waterline - which leads to less risk of crushing and stress on the fish during reception. In addition, this way of trawling will lead to a larger volume of fish being caught in a shorter time than with traditional methods, which in turn means energy savings and environmental efficiency.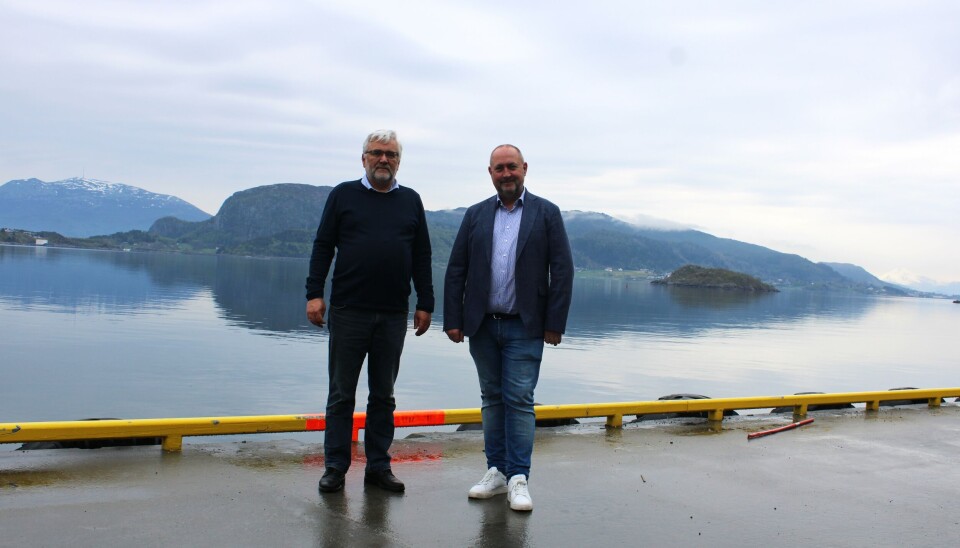 Also with regard to safety for the crew on board, several changes have been made to significantly reduce the risk of possible accidents.
"We have taken several measures to ensure comfort on board and not least safety, including by replacing the traditional slip with an almost vertical slip which means that less sea gets in and reduces the danger of the work done outside on the trawl deck. Part of the production is also moved further up the vessel, where the fish is cut and bled, before it goes on to the factory. I am sure that we will get a safer boat in every way," says Roaldsnes.
New and exciting working day
"Ecofive" will have a crew of around 46 people, divided into two shifts that alternate five weeks on and five weeks off.
The vessel will have modern living facilities with internet, entertainment system, large and beautiful common area, TV room, exercise room and personal cabins, as is the current standard on the newer vessels in the fleet. But on deck, in the engine room, on the bridge and in the factory, they encounter a completely new everyday life.
"The crew faces an exciting and demanding work day where the learning curve is going to be steep. There will be a lot of new technology to be used and completely new processes to be introduced. Here, there are guaranteed to be problems that must be solved and solutions that must be discarded. But when we succeed, this changeover will bring a very big gain, both for us and the industry," says head of administration Frank Myklebust.
He believes that "Ecofive" has a particularly good starting point for creating attractive workplaces for practitioners as well as academics, both women and men.
Thoughtful choices - without ever looking abroad
There is no doubt that much is and will be new in "Ecofive". The project itself, with everything from propellers to X-BOWs, also uses new technology.
"The propellers were really the basic principle, you could say. We did an experiment in Måløy where we tested our idea about fuel efficiency, where we put theory into practice by seeing that you get better energy efficiency by using two large, slow-moving propellers instead of one, for example. We took the idea to Ulstein, and our theory and test agreed with their analyses and experiences," says Roaldsnes.
Bluewild has been heavily involved in all stages, and has taken the main responsibility for fish handling right from the start. However, Roaldsnes is clear that nothing would have worked if it wasn't for the unique collaboration the industry has.
"Everyone who has been involved in the project has had an absolutely enormous importance in making this happen," he says, pointing in particular to Ulstein, Evotec, Finnøy and Cflow.
And that was much of the reason why Bluewild never saw or thought beyond Norway's borders.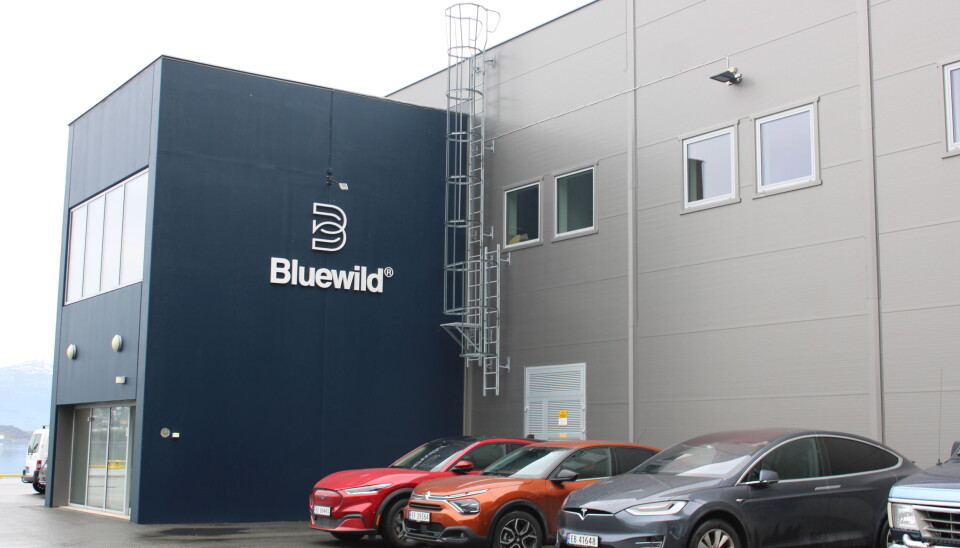 "There was never any question other than that the project should be carried out in Norway. It is such a complex project that has never been done before, and working with partners who have experience with something comparable to "Ecofive" is and has been absolutely crucial," says Roaldnes.
"The banks also saw the same, and themselves demanded that if they were to participate in the project, it should be built in Norway - something we have also been crystal clear on from the very beginning. The unique combination of expertise that we have in Norway, I would say that you cannot find anywhere else in the world. It is the combined expertise that makes Norwegian shipyards, designers and the subcontractors we have here in the country world-class - which in turn enables us to do what we are doing now, with "Ecofive".
"This is not to say that boat number five or 10 with this Ulstein design must be built in this country; when this has developed further it can of course be built outside Norway's national borders, but for us it was absolutely necessary to go the way we have gone. There was never talk of anything else."
Expect operation next year
At the moment, the steel work is being done at Norse Shipyard in Turkey, where the painting will also take place. The vessel will then be launched and, according to plan, towed to Westcon Yards in Ølen during June.
"There is only a small hull arriving at Westcon this summer, so there is a large and extensive job to be done before Ecofive is ready for delivery. However, the shipyard seems to have good control over the project, so even if we are now a little behind schedule on the hull, we expect to be in operation during the first half of 2024," says Myklebust.